FAQ
We are here to help. Below is a list of frequently asked questions. For additional information or questions, email us at [email protected]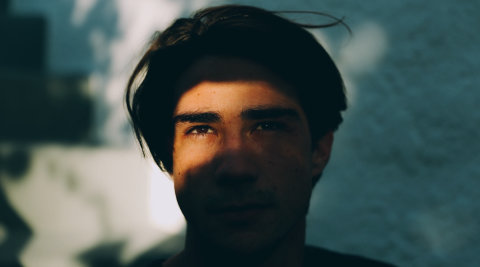 Your trust in us to help you protect your privacy is our only asset. If we do not earn your trust and grow it over time then we will have wasted our time and failed. We are old and/or wise enough to know that life is short and that we must focus our work on helping people in a meaningful and sustainable way. Especially in the world of data privacy and technology, where our current generation of leaders has failed to protect us from the unintended consequences of their own inventions.
Why do you need my email?
We need your email to test it against what information Data Brokers already have on you and email you the results.
We will never use your email to spam, share or sell your information.
What is your business model?
Your subscription fee is how we pay ourselves to develop products and services to protect your privacy. No hidden fees; no misusing the data you provide us.
What exactly am I getting with my subscription now?
Data Broker Deletion. Spartacus protects your privacy by deleting your personal information from websites that are selling your data it without your consent. Having Spartacus on your side means someone will continuously monitor the web on your behalf and opt you out of any system/database not authorized to have and sell your information. Think of us as your virtual lawyer and bodyguard that protects you from bad guys on the web.
What services will you be offering next?
As the digital world evolves and becomes more advanced, so will we. But more specifically, we are currently working on ways to make it easier for you to protect your financial privacy, so that you have more control over who has access to that information.
Why was Spartacus formed?
Spartacus was developed by a company called Data Fiduciary Inc. that was established to help you take back control and help protect your data and privacy online. The relationship we have with you as a fiduciary is one which is based on trust both ways like between you and your doctor, or your accountant, or your lawyer. Having worked in the Tech industry ourselves, we saw that there was a complete lack in privacy of consumer data which is why we take your data seriously and want to establish an understanding for how we can offer the most value to you in this new relationship. Think of this agreement as a live, interactive human privacy policy.
Spartacus was a rebel gladiator who inspired his fellow slaves to free themselves from captivity. This legend really resonates with us today and how we feel about being captive to companies and their technologies.
Beyond using your product, how else can I learn more about Spartacus?
We hold Q&A sessions on Instagram on Mondays, publish new Medium articles on Wednesdays, and host Privacy Podcast every Friday starting next month.
What else do you recommend for privacy protection?
How did you start Spartacus?
Seth Goldstein, Co-Founder & CEO: More than a year ago I met Pavel Machalek at a Blockchain Community Center that I helped create in SF called Node. Pavel grew up in Prague where he developed an early suspicion of centralized authority and acute sensitivity about state-sponsored surveillance in the former Eastern Bloc. He went on to get his PhD in Astro Physics at Johns Hopkins before joining Climate Corp as one of their first Data Scientists and then helped launch an alt data provider to Wall Street called SpaceKnow.
As trusting and optimistic as I was about technology and data as a source of universal good, Pavel was cynical and paranoid. Whereas I was imagining a late capitalist fantasy of a long term data pension plan to enable individuals to forward sell oAuth access to their Gmail accounts in exchange for guaranteed future income streams, Pavel pointed out to me all the ways in which these same people were vulnerable in the near term to all sorts of unholy data breaches and cyber scams. Over the first few months of 2019, Pavel and I met daily, usually in Mill Valley where we both happened to live, to talk about data rights, human agency, surveillance capitalism and a certain breed of solidarity that we both dreamed of achieving through hyper vigilant and uncompromising Jason Bourne-level personal cyber security.
This was the foundational idea of what we then incorporated as "Data Fiduciary Inc", and which we further elaborated upon in our seminal white paper "Fiduciary Data Banking: A Market Based Alternative to Surveillance Capitalism," and which now serves as the rosetta stone for our maiden Privacy as a Service voyage in Spartacus.
"The rise of surveillance-based business models results in a loss of human agency on a massive scale that makes people feel increasingly despondent about their addiction to technology, and cynical that their digital labor en- riches a handful of shareholders. Traditional notions of privacy fail to con- template the proliferation of ways in which data is being extracted from users by Internet platforms. Regulators struggle to come up with legal frameworks to protect against this. We propose a new fiduciary data banking model that radically and aggressively retains consumer agency based on principles of encryption and local storage. Recent developments in the areas of public key cryptography, the blockchain and smart contracts offer useful approaches. Our solution encompasses (1) minimizing personal data exposure (2) managing one-time identities, and (3) monetizing one's own future behavior in a marketplace."
We are a distributed team of 12 individuals- SF, LA, & Austin, working together to apply experience, knowledge, and new security technologies to a product that we believe in for ourselves, our family, our friends and our customers. We are in our 20's, 30's, 40's and 50's, led by founders who recognized our emerging privacy problems fifteen years ago:
"In 2005, for example, an entrepreneur named Seth Goldstein penned a sort of privacy manifesto—"A Declaration of Gestural Independence"—that outlined four basic rights for the so-called attention market: the right to own your data, move your data, see how the data is being used, and to be paid for whatever information you choose to release." from Money.com, 2014
Of all the businesses to start, why focus on consumer privacy?
As one of the most decent and successful technology investors Fred Wilson recently wrote in AVC about What Will Happen in the 2020's:
"Mass surveillance by governments and corporations will become normal and expected this decade and people will increasingly turn to new products and services to protect themselves from surveillance. The biggest consumer technology successes of this decade will be in the area of privacy."
Secure your personal data.
Enter your email below to get started.